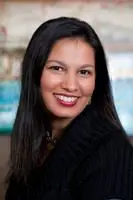 Preeti Shah, MACP, LMHC
As a therapist, I believe that we are created for relationships, with one another and with God. Relationships are the core of our existence. They are the context in which life is truly lived. It is in the rich sweetness and sadness of our closest relationships that the stories of our lives are told. Because of this, I have a heartfelt passion for helping people find their way to forming healthy attachments and intimacy in their relationships. I help my clients to make sense of the stories of their past and to open possibilities for those stories yet to be told.
I am a graduate of Mars Hill Graduate School with my Masters of Art in Counseling Psychology and I maintain a private practice in Snohomish, WA. I draw from my training in various methods of therapy to offer the highest level of professional, personalized counseling for individuals and couples. My approach to therapy includes use of:
Sexual Health
EMDR trained therapist
Psychodynamic, "Here and Now" approach
Gottman Method of Conflict Regulation
Trauma Informed Therapy
Differentiation Model of Health
I consider it a sacred privilege to be invited into the lives and stories of those I work with in counseling. Thank you for taking the time to consider me as your potential therapist. Wherever you are led in your journey, may you have a life filled with unprecedented possibilities.