Welcome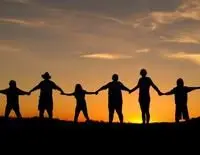 Thank you for taking the steps to finding support, care and healing in your life.
I believe that relationships are at the core of human experience. They are where we find our greatest joys and feel our deepest losses. As a relationally oriented attachment therapist, my goal is to create a safe relationship in which individuals and couples can explore the hurts of their past, the difficulties of their present, and new possibilities for their future. Since the hurts and pains we feel come to us through the relationships of our lives, I see the therapeutic process as one of building a secure relationship. Together we can safely understand, integrate, and heal from those hurts.
I would be honored to be a part of your journey towards health and healing. Please feel free to call or email me for a free consultation today.

Serving Snohomish County, including the city of Snohomish, Mill Creek, Lake Stevens, Edmonds, Everett, Marysville, Sultan, Arlington, and Monroe.